High School programmes abroad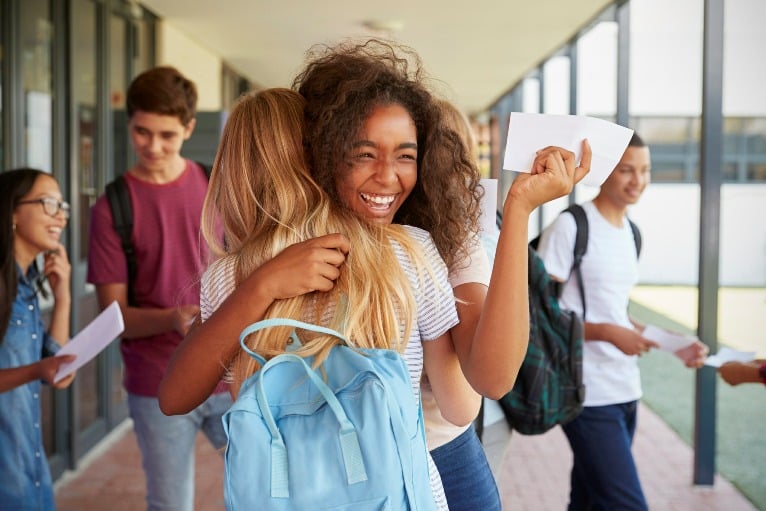 High School programmes abroad
You will be studying in a foreign country for one, two, three months, a semester or a school year, attend a local secondary school, live with a host family or, if you prefer, live among young people of your age in a residence on the school campus.
This unique programme allows you to immerse yourself in the heart of another country, another language and another culture. You will practise the language 24 hours a day, adopt a different way of life, discover a different school system, live every day like a young Canadian, American, English, Irish, Australian, German, Dutch or Spanish.
A complete immersion in the Irish culture while attending a local secondary school.
Our programme will allow you to attend courses in a High School, share extra-curricular activities with young Irish people and stay with a host family, who will introduce you to all aspects of the Irish culture.
Canada is renowned for the excellence of its educational system, the friendliness of its people, its quality of life and, of course, its magnificent landscapes. You can choose your region and your school. Each school offers a wide choice of subjects and extracurricular activities.
This linguistic and cultural immersion will not only bring you a proficiency in the English language, but a maturity and international open-mindedness that is practically indispensable nowadays.
Get immersed in the British culture and study in a Sixth Form College in an "A-level" or "Vocational courses" programme.
Our partner secondary schools offer different programmes depending on whether you want to prepare for the qualifications requested to study further at a UK university or whether you want to improve your English and develop your skills in your chosen fields.
Fly to the United States for a total linguistic and cultural immersion programme !
You will attend an American High School and share the daily family life of your american hosts or, if you prefer, you can choose to live on campus with students of your own age
We offer you a choice of 2 programmes with homestay accommodation according to your targets and 1 Boarding school programme:
A unique opportunity to discover the French culture, lifestyle and traditions.
You'll stay with a host family during your stay in France, where you will be placed in a high school somewhere in the country. It is also possible to choose the region in which you will be placed.
A unique experience, off the beaten track, that can make a difference in your future!
Choose to study in Denmark, Norway or Sweden for 3 months, 1 semester or 1 academic year, countries all renowned for their high standards of living and education. You'll share the daily life of your host family and study at a local high school. No previous knowledge of the local language required.
Other destinations
A High School programme in Australia to experience life "down under" or a school immersion in another language, such as Spanish, German or Dutch? We have the programme that will meet your needs :
Academic programmes in Australia
Why go to study abroad ?
The benefits you will gain from an academic programme abroad are numerous and go far beyond mere language progress. A future school/university or a future employer will not fail to recognise the qualities you have had to demonstrate in order to adapt to another language, another school system, another culture.
The main advantages
Mastering a language on a daily basis
Learning to adapt to another culture
Developing open-mindedness
Getting to know each other better
Gaining maturity and confidence
Building lasting international friendships
These are all decisive assets that will serve as a springboard for your future and will allow you to keep one step ahead.
The local partner, a key player in the programme
On each destination, we work with a local partner, who selects the school and host family and who is responsible for ensuring that all aspects of your stay go as smoothly as possible. He or she provides support and assistance at every stage of the programme and is your privileged contact all throughout your stay abroad.
Easy Languages : an experienced organisation
Langues Vivantes is specialised in the organisation of academic programmes abroad and language stays for 30 years. Enabling young people to master one or more foreign languages, giving them the opportunity to immerse themselves in another culture, another school system, means giving them the keys to success in the job market of today and tomorrow.
Over the years, we have created strong partnerships with recognized and accredited schools and organizations dedicated to providing a safe and secure environment for international students, encouraging studies and cultural immersion.
Targeted and individual advice
Because we are an independent organisation, we have selected our partners (schools, school districts, organisations) ourselves on the basis of our 30 years of experience. Our advice is always target-oriented and in line with your personal situation.
A personalised service
We are a human scale organisation where the student is not a number. You will be in contact with a privileged interlocutor, before, during and after your stay. Advice, reactivity and the search for solutions are a matter of course for us.
The best price guaranteed
Easy Languages has always endeavoured to develop a wide range of programmes at the best quality/price ratio. Today, we benefit from exceptional conditions with the majority of our partners who have been our collaborators for many years. We are therefore able to offer you the best price for a quality stay.