Summer Camp in Bruges
Summer immersion language programme for Juniors and Teens 10 to 17 years.
Language and Activity Programme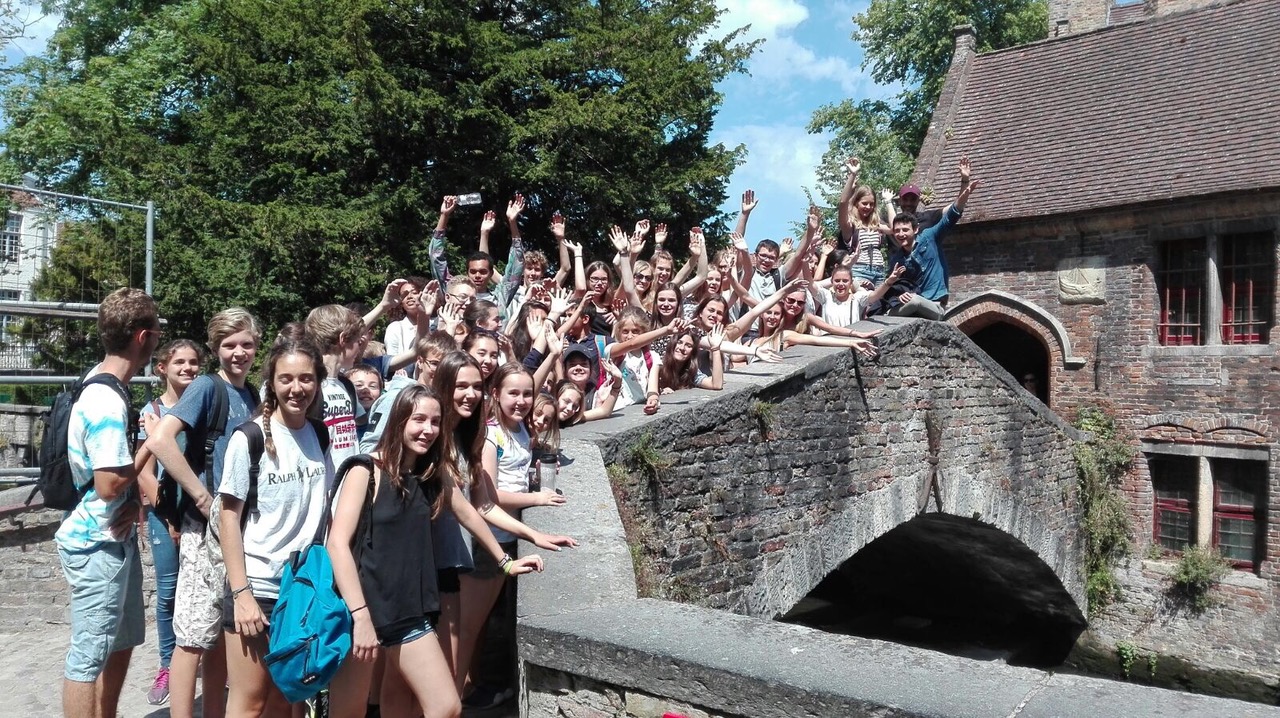 Our English, Dutch or French + sports activity programme allows paticipants from 10 to 17 years old to follow a dynamic daily programme of language lessons combined with a selection of sports and leisure activities, while enjoying a secure and reassuring coaching and monitoring.
This programme in Bruges is ideal for a first language stay. It complements our other stays in "Val Notre-Dame" and offers shared rooms accommodation in an ideally located campus, for a memorable summer on a lake shore.
Bruges will conquer your heart : it's a city of human proportions, yet still out of time and unseizable. Its history has made it a UNESCO World Heritage Site. Preserving the mysteries of the Middle Ages and displaying its boundless exuberance, Bruges has been an international metropolis for centuries.
Our spring and summer camp centre « Aan de plas » is located in this superb setting.
Programme highlights
Programme choice