International Language Camp in Bruges
Immersion language programme for Juniors and Teens aged 8 to 17 during the Summer school holidays
Language and Activity Programme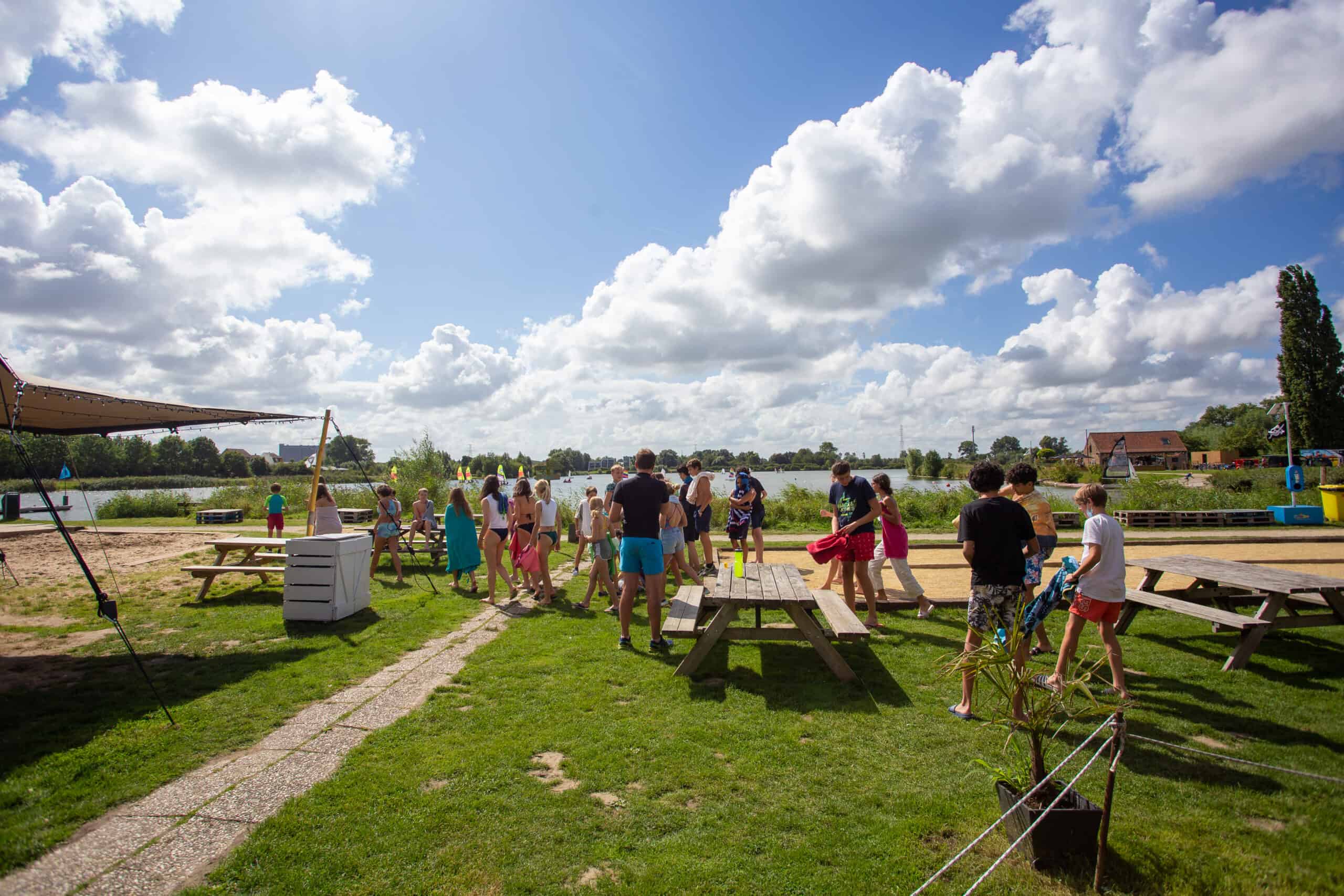 Our French, Dutch or English + sports or culture activity programme allows participants from 8 to 17 years old during the summer to follow a dynamic daily programme of language lessons combined with a selection of sports and leisure activities, while enjoying a secure and reassuring coaching and monitoring.
Bruges is a medieval city of human proportions, yet still out of time and unseizable. Classified UNESCO World Heritage Site, the city preserves the mysteries of the Middle Ages and displays its boundless exuberance in all seasons.
Our sports & leisure camp centre « Aan de plas » is located on the outskirts of the city in a preserved setting on the banks of a magnificent lake which allows the practice of many sports and outdoor activities.
This programme in Bruges is ideally recommended for a first language stay.
Activity programme – Summer
Dates & prices
Prices for one week all-inclusive (language course, activity programme, full board accommodation)
Summer 2022
| Dates | Omnisport | Tennis | Windsurfing | Horse riding | Culture | Exam prep |
| --- | --- | --- | --- | --- | --- | --- |
| 03/07 – 09/07 | 615€ | 680€ | 740€ | 750€ | 615€ | – |
| 10/07 – 16/07 | 615€ | 680€ | 740€ | 750€ | 615€ | – |
| 17/07 – 23/07 | 615€ | 680€ | 740€ | 750€ | 615€ | – |
| 24/07 – 30/07 | 615€ | 680€ | 740€ | 750€ | 615€ | – |
| 31/07 – 06/08 | 615€ | 680€ | 740€ | 750€ | 615€ | – |
| 07/08 – 13/08 | 615€ | 680€ | 740€ | 750€ | 615€ | – |
| 14/08 – 20/08 | 615€ | 680€ | 740€ | 750€ | 615€ | 740€ |
| 21/08 – 27/08 | 615€ | 680€ | 740€ | 750€ | 615€ | 740€ |
Programme highlights
Programme choice