Juniors & Teens Summer Programmes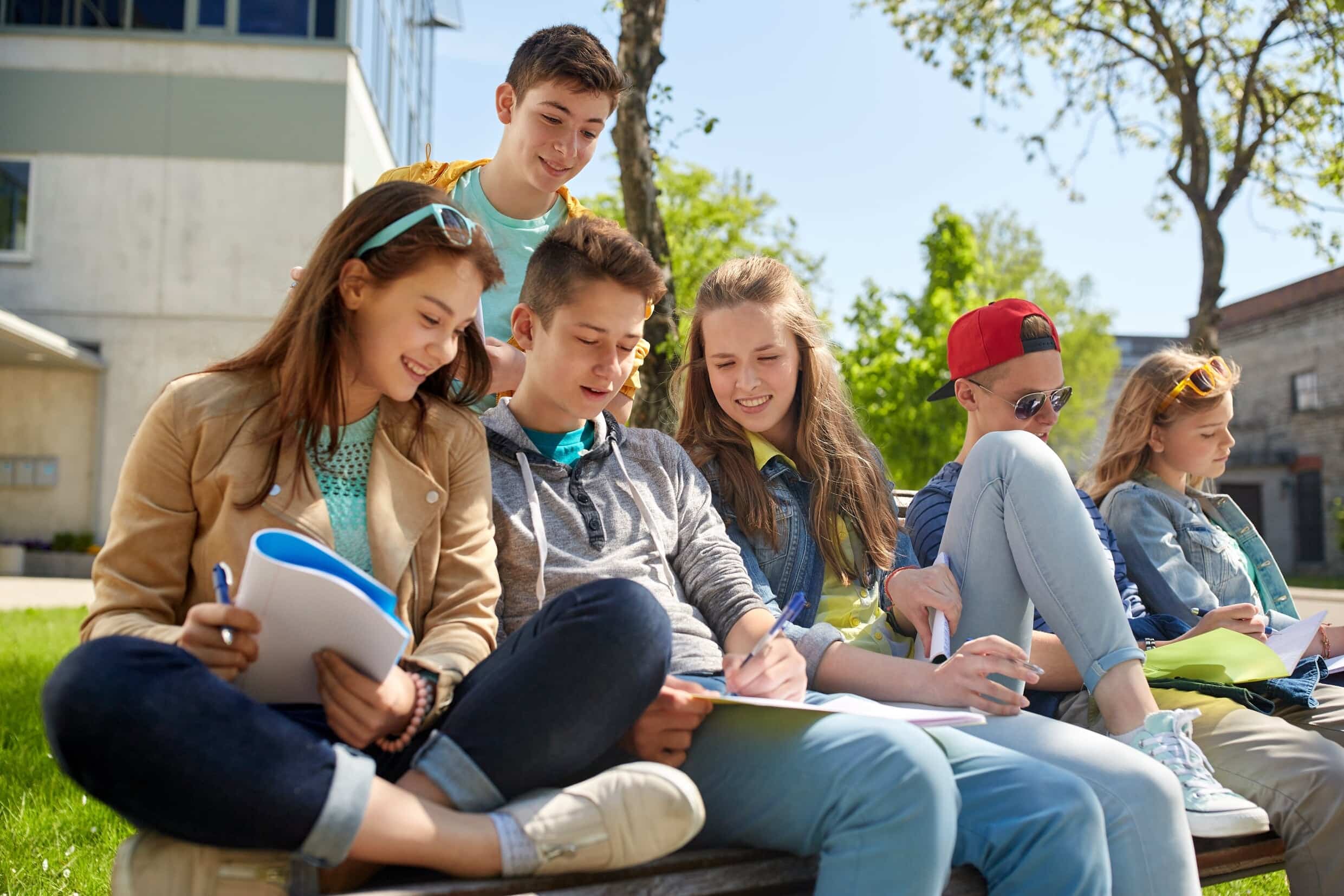 Summer holiday programmes with Easy Languages
There is no better way for your child to spend their school holidays than to discover new horizons while combining business with pleasure!
Broadening your horizons, learning or perfecting a language, discovering another culture, making new friends.. It's all part of it!
Destinations
Malta is an ideal destination to enjoy the sun and other summer benefits while improving your English.
As this destination is extremely popular, we offer a choice of 2 schools, both long time partners offering a top quality programme of lessons, fun and diverse activities, excursions, as well as thorough supervision. Both schools have modern, air-conditioned classrooms with modern equipment and facilities.
The ideal solution for a refresher course in French, Dutch or English in an ideal holiday environment.
This stay will be an opportunity to meet young Dutch speakers who have come to learn English or French : everyone making the effort to speak the other's language, during mealtimes and in the rooms at night. This is a great experience for the young participants getting naturally well immersed in the target language while having fun together.
Our destinations in France give students the opportunity to learn French in the lively and pleasant way of its natural context. You will make friends from all over the world, with whom you can practise the target language while having fun together.
Aside the French lessons, many activities are organised by the schools, including surfing or sailing on the seaside locations.
Fancy a seaside holiday in Benalmádena or Marbella, Andalusia… or even Alicante ? Or a stay in Madrid, Barcelona or Salamanca ? All our programmes in Spain are open this summer !
Our courses are supervised and include Spanish classes in small international groups, a programme of recreational, cultural or sports activities, as well as accommodation and meals in a residence or a host family, depending on the destination.
There are many destinations in Germany to choose from. Our courses are supervised and include German lessons in small international groups, a programme of fun, sports and cultural activities, as well as accommodation and meals in a residence or host family depending on the destination.
Total immersion is an excellent way to progress in English by natural development of fluency and confidence in speaking. Beyond the simple practice of the language, it also allows you to discover, from the inside, the culture of the country, the way of life and the traditions of the people while sharing authentic moments with your host family.
We offer different options that combine immersion with specific activities that allow you to share a passion or particular interest with your host family, such as horse riding or golf, or to meet other young people in a sports or leisure camp (Immersion & Day camps).
Other programmes available this summer as year-round.
Total immersion programmes, with or without classes depending on your goals. Many destinations are available for all ages from 8 years onwards.
Feel free to contact us !
Why go on a language programme holiday ?
Summer language camps can open up a whole new world of friendship, interests, skills and independence to your child. Our partner schools, experienced in organising language programmes for young people from different countries, have developed balanced options between international group lessons and activities, allowing them to progress in the target language in a fun way, while enjoying a stay that will leave a positive impression on their future learning progress.
The main advantages
No academic pressure : we are not talking about school results but about personal development
Your child discovers less common learning methods.
Learn to know oneself better
Gain in maturity and confidence
Build lasting global friendships
These are as many key assets that will serve as a springboard for the future and give you a competitive leading position.
Easy Languages: an experienced organisation
Easy Languages has been specialising in the organisation of academic programmes abroad and language study trips for 30 years. Enabling young people to master one or more foreign languages, giving them the opportunity to immerse themselves in another culture, another school system, is to give them the keys to succeed on the job market of today and tomorrow.
Over the years, we have created strong partnerships with reputable and accredited schools and organisations that are dedicated to providing a safe environment for foreign students, which facilitates study and cultural immersion.
Objective and personalised advice
Because we are an independent organisation, we have selected our partners (schools, school districts, organisations) ourselves based on our 30 years of experience. Our advice is always objective and in line with your personal situation.
Customised service
We are a human-sized organisation where the student is not a number. You will be in contact with a dedicated contact person, before, during and after your stay. Advice, responsiveness and the search for solutions are a matter of course for us.
Best price guarantee
Easy languages has always endeavoured to offer a wide range of programmes at the best possible price/quality ratio. Today, we benefit from exceptional conditions with the majority of our partners who have been collaborating with us for many years. We are therefore able to offer you the best possible price for a quality programme.