Language and Culture Homestay Immersion for all ages
Live a language & a culture – Improve your language skills through practice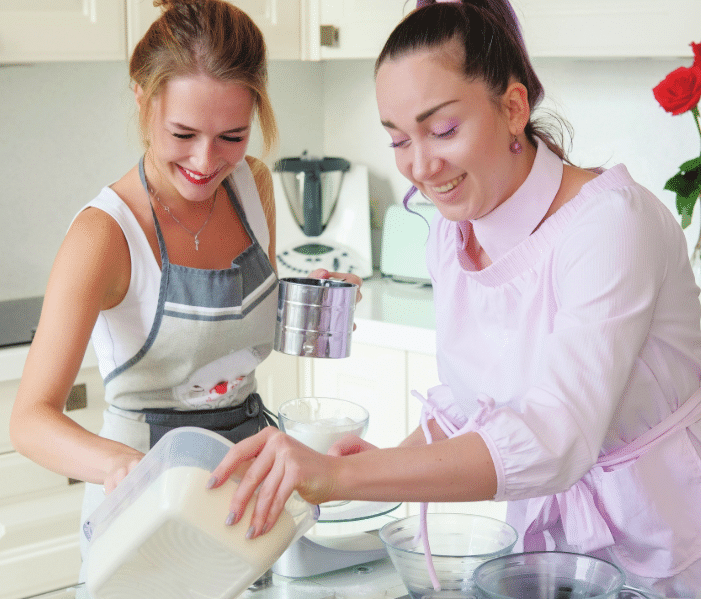 Live a language and a culture from inside by sharing the everyday life of a welcoming host family who cares to share with you his/her lifestyle.
Our lifestyle homestay programme is the most natural way of learning and improving your language skills. You share the everyday life of your host and practice the language through conversations and activities of your choice.
This immersive experience is ideal for those who want to learn through practice and do not want to follow the traditional "sit-down" lessons.
Having fun while you learn is the best way to remember what you learn !
The programme
You are hosted in a family (single room, full-board) and you practice 15h, 20h, 25h or 30h per week of the activities of your choice with a family member. The choice of activities is listed below. All are offered in 5-hour blocks.
Flexibility and communication are the keys to a successful immersive experience, as well as open-mindedness and willingness to adapt to a different way of life!
To get the most out of your stay, we recommend you have an A2 level at least in the language chosen.
An exceptional welcome
The family offers you a warm and comfortable environment and has been carefully selected to meet your expectations. If you follow a special diet or have specific wishes (smokers or not, presence of children or not, etc.), it is important that you let us know when you register. There will always be a family suitable to your profile, whether you are a child or a teenager, a student or a professional or retired.
You will be the only student hosted in your family! This guarantees that you will have no contact with other speakers of your native language. There is no best way to improve your skills and get immersed in the language, but this also requires a good motivation and a great involvement on your part.
A closer supervision for the younger students
Many children or teenagers participate in this type of programme as it offers a safe environment within experienced and caring families. The student's investment is fundamental to the success of the stay.
The "Closer supervison" option is available for the students uner 18 and compulsory for children aged 15 or under. This guarantees the young student is in the constant presence of an adult.
Our immersive porgramme is recommended to children and teenagers that are mature enough, independent and sociable.
Destinations